Family Chiropractic Maple Grove, MN
Family Chiropractic Maple Grove MN. Chiropractic shouldn't be reserved only for those suffering from pain or conditions related to the spine, neck, or back, but rather should be a part of every health and wellness routine. Treatment can provide relief for a wide range of health issues, but also serves as an incredible tool to help our body function at its best.
In this blog, we're discussing the benefits of family chiropractic care in Maple Grove, and why we see patients ranging in age from newborns to the elderly. We hope this will help you identify the family chiropractor that is best suited for your family's needs and help guide you through the process of finding and following through with chiropractic care.
What is Family Chiropractic Care?
To understand a family chiropractic approach, we need to understand the importance of a healthy spine as well as the chiropractic approach to wellness. At a basic level, the spine consists of the spinal cord, the vertebrae, and the discs. The spinal cord is responsible for sending and receiving information throughout the body, making our spine health invaluable to our overall health.
A common misconception about spinal integrity is that pain is an accurate measurement of overall spinal health. Though symptoms can provide valuable information regarding a condition, it is often an unreliable gauge for health. Conditions such as degenerative disc disease and degenerative joint disease often operate silently until irreparable changes have occurred within the structures of the spine.
Chiropractic is a type of health care that focuses on the maintenance and restoration of the health of the spine. And a variety of techniques are used to treat patients of all ages and levels of health/injury. What sets family chiropractic care apart from other chiropractic care options is that it takes into account the whole family. This includes infants, toddlers, seniors, and everyone in between with treatment often more focused on wellness and prevention rather than pain relief.
If you're looking for an affordable way to improve the health and wellness of your whole family, family chiropractic care may be the right option for you!
Family Chiropractic Treatments for Adults
Chiropractic treatments for adults can be a great way to relieve pain, increase flexibility, and reduce stress levels. Symptomatic relief is often what brings someone in for their first visit. Whether it's seeking relief from neck pain, back pain, headaches, sports injuries, migraines, or sciatica, treatment at our Maple Grove family chiropractic office can provide effective relief.
When treating adults, chiropractors often use manual and instrument adjustment methods to treat their patients. Manual adjustments involve using the hands to provide specific adjustments to areas of the spine. Instrumental adjustments use equipment, such as a table, traction devices, or an activator. Treatment is tailored to each patient and these techniques are used in combination to provide the best possible care for your individual needs.
Chiropractic Treatment for Babies and Young Children
Babies and young children experience no shortage of bumps, twists, turns, and falls. This makes them particularly prone to injury, but also spinal misalignment. These misalignments may result in physical pain and symptoms, but can also affect overall health and development. For example, infants may be suffering from colic or reflux and see benefits from chiropractic treatment.
Family chiropractic services aren't only for adults but also for babies as young as newborns. Care for infants and young children is a great way to set the stage for a lifetime of good health. Treatments often consist of a combination of manual adjustments using light pressure to instrument adjustments, such as an activator. Chiropractic treatment for children is safe and comfortable.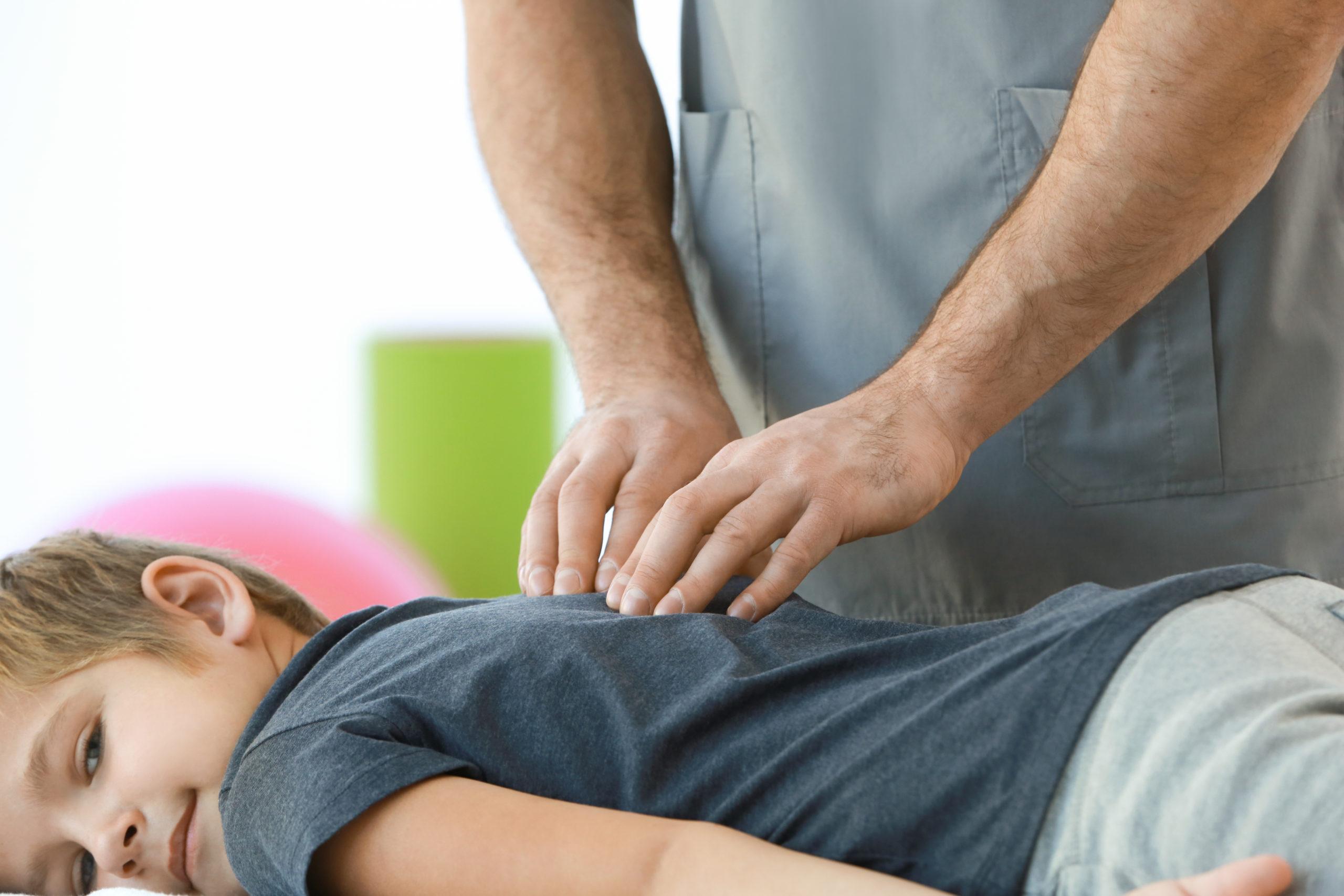 FAQs About Family Chiropractic Maple Grove MN
Check out some of the most common questions at Maple Grove family chiropractic.
Is it safe for infants and young kids to see a chiropractor?
Yes, adjustments are generally seen as safe and effective for children. There is no evidence to support that chiropractic care is harmful to children. Various studies have also found that care can improve health conditions in children. Visit the International Chiropractic Pediatric Association for more details.
How often do I need to see a chiropractor?
The type of treatment provided, as well as the frequency of visits, depends on each patient, as well as their symptoms and health goals. Those seeking symptomatic relief or recovery from an injury often require more treatment initially. Wellness or maintenance care for all ages commonly requires fewer visits and patients are often seen between 1-4 times per month.
Does insurance cover chiropractic?
Most major medical plans include chiropractic benefits, however, the level of coverage can vary greatly by the policy. Also, it's important to note that insurance covers services that are "medically necessary" and few plans offer benefits for maintenance or wellness care. Be sure to ask on your first visit about your specific benefits.
How to find the right family chiropractor in Maple Grove MN?
Chiropractic care is a great option for families. It can help to relieve pain and improve overall health. However, choosing the right chiropractor can be difficult, especially when seeking out a health center for the first time. To find the right office for your family, be sure to do some research. This includes looking at reviews, comparing ratings, and considering the services offered, location, and years of experience. Once you've found a chiropractor you feel comfortable with, schedule an appointment to get started.
Our Approach to Family Chiropractic Care
We believe that regular chiropractic care is an important part of overall health and wellness for the entire family. At our family chiropractic clinic, we see patients of all ages. Our focus is on the needs of both adults and children to improve spine health as well as overall health. We use a variety of chiropractic techniques, each tailored to the needs of our patients, and we work with you to identify any specific issues or concerns that you may have.
When choosing a chiropractor, quality isn't just important, it's essential. At our clinic, we focus on providing the highest quality chiropractic care possible. This means using only the most effective and proven techniques. If you're looking for a chiropractor and massage therapist that can help improve your overall health, look no further than our family chiropractic clinic in Maple Grove MN. We're here to help! You can schedule your first visit here.