Middle, Upper, & Lower Back Pain Treatment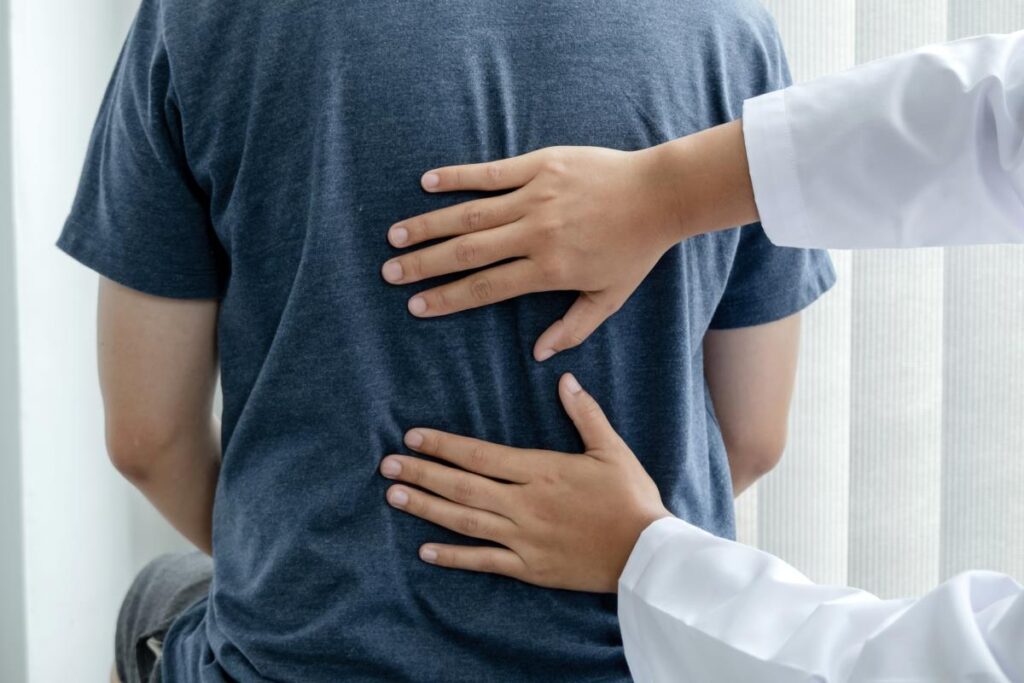 Work With Total Spine Health & Injury Center to Treat Your Back Pain Today
At Total Spine Health & Injury Center, we prioritize a holistic approach to treatment and customize plans to each patient's individual needs. Our team works to:
Treat the underlying cause of symptoms
Build back strength
Achieve treatment goals
Improve overall wellness
Contact us to schedule an appointment and get started on building a healthier, happier tomorrow.
The Total Spine Promise
Total Spine MN is your go-to source for effective and personalized back pain treatment in Minnesota. Our team of experienced chiropractors and massage therapists is dedicated to providing the highest level of care to patients experiencing back pain. Whether you are suffering from middle, lower, or upper back pain, we have the expertise and knowledge to help you find relief.
Kinds of Back Treatment
At Total Spine MN, we offer a range of back treatment options to address various conditions. Chiropractic care is extremely flexible and adaptable and it's often more accessible to attend frequent chiropractor visits than physical therapist visits. Our treatments are designed to alleviate chronic back pain, improve mobility, and enhance overall quality of life. Some of the kinds of back treatment we offer include:
Chiropractic Care: Our chiropractors use a range of manual and instrument adjustment techniques to correct spinal misalignments that may be causing pain, inflammation, or nerve irritation. Chiropractic care is a safe and effective way to address back pain without drugs or surgery.
Massage Therapy: Our massage therapists use various techniques to help reduce chronic pain and stiffness in your back and improve overall circulation. Massage therapy is an effective complement to chiropractic therapy.
Rehabilitative Exercise: Effective healing requires both passive care as well as active treatment. Rehabilitative exercise, both in the office and at home, helps to improve flexibility and increase strength. This winning combination helps prolong the benefits of chiropractic and massage therapy treatments.
Symptoms of Back Pain
Back pain can take many forms, and its symptoms can vary widely depending on the underlying cause. Some of the most common symptoms of back pain include:
Stiffness or soreness in your back muscles
Radiating pain that extends into your legs or arms
Sharp or shooting pain in your back
Pain that worsens with movement or activity
Numbness or tingling in your back, legs, or arms
Intense muscle spasms
If you are experiencing any of these symptoms, it is important to seek treatment as soon as possible. Ignoring any pain along the spinal cord can lead to further complications and make pain worse down the road.
Treating Back Pain Caused By An Accident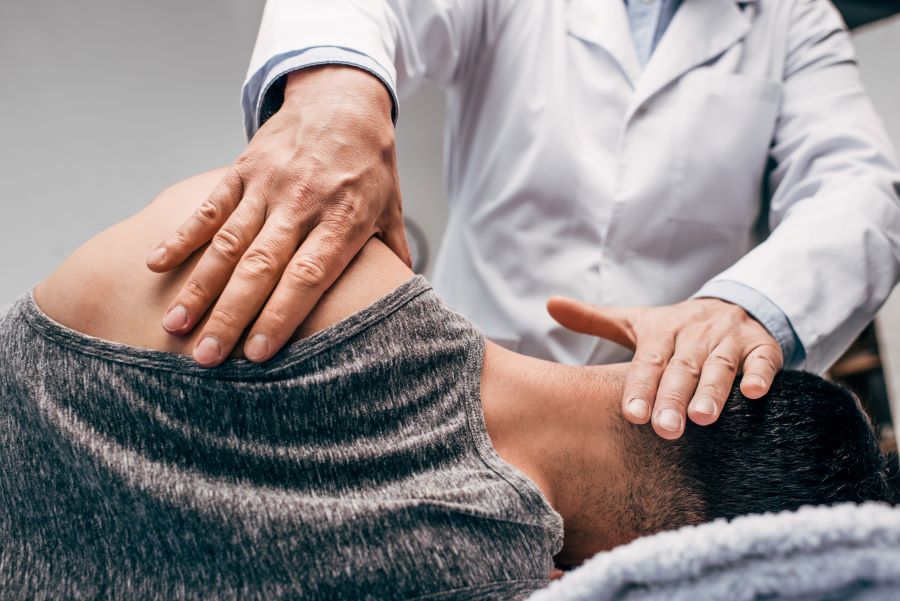 Back pain caused by an accident can be especially challenging to treat, as it may involve a variety of underlying injuries, broken bones, and conditions. At Total Spine MN, every pain specialist is an expert in treating back pain caused by accidents, including auto accidents, work-related accidents, and slip-and-fall accidents. Our team will work with you to develop a personalized treatment plan that addresses the underlying causes of your pain. We may use a combination of chiropractic adjustments, massage therapy, and other techniques to help you find relief and regain your mobility. We also promote healing and lessen pain by helping patients strengthen their neck, back and core and use spinal manipulation to loosen tight muscles.
General Back Pain Treatments and Causes
Our backs are in constant use and at constant risk of damage. Pain relievers like medicine can't block pain signals completely, and they won't work forever. You need other treatments from top specialists to relieve pain. Here are some of the most common causes of different back pains and successful healing methods.
Middle Back Treatment: Middle back pain is often caused by poor posture, spinal misalignments, or muscular imbalances. At Total Spine MN, we offer a range of middle back treatment options to address these underlying causes, including chiropractic adjustments and massage therapy.
Lower Back Treatment: Lower back pain is one of the most common types of back pain, and it can be caused by a variety of underlying conditions, including herniated discs, sciatica, and spinal stenosis. At Total Spine MN, we have a long history and experience in successfully guiding chronic low back pain relief.
Upper Back Treatment: Upper back pain along the thoracic spine can be caused by a range of underlying conditions, including poor posture, spinal misalignments, and muscular imbalances. It also commonly stems from chronic and extended computer use (like at a desk), making upper back treatment vital for many. We use actionable techniques to build good posture and strength to support the upper back.
Why Choose Total Spine MN?


At Total Spine MN, we are dedicated to providing our patients with the highest level of care and personalized attention. Our team of experienced chiropractors and therapists are committed to helping you find relief from back pain, and we use a range of safe and effective techniques to help you achieve your goals. We understand that every patient is unique, and we take the time to listen to your concerns and develop a customized treatment plan that addresses your specific needs. Our goal is to help you achieve optimal health and wellness, and we will work with you every step of the way to ensure that you are comfortable and satisfied with your care.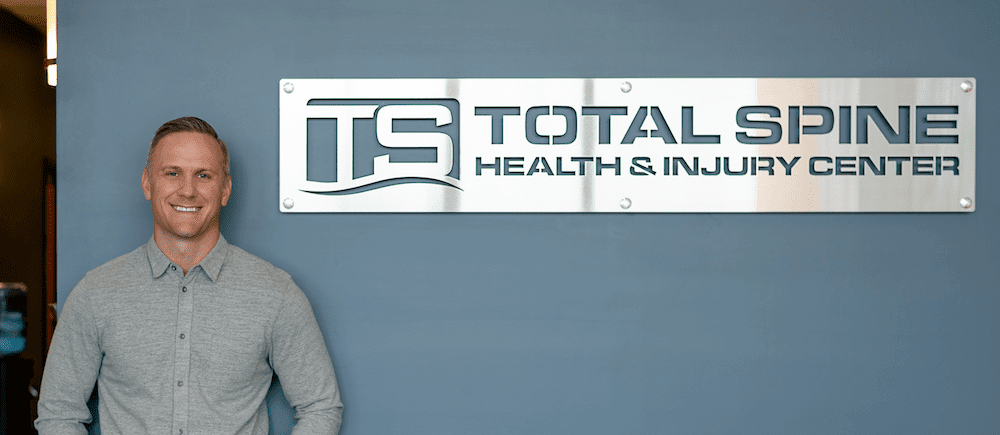 Contact Total Spine MN Today
If you are experiencing back pain, don't wait to seek treatment. Contact Total Spine MN today to schedule a consultation with one of our experienced professionals. We will work with you to develop a personalized treatment plan that addresses your specific needs and helps you find relief from your pain. We are conveniently located in Maple Grove, Minnesota, and offer flexible appointment scheduling, including evening appointments, to accommodate your busy schedule.
Contact us today to learn more about our services and to schedule your consultation.