Best Chiropractors in Minnesota
Best chiropractors in Minnesota. Chiropractic care is becoming increasingly popular, not only for the relief it provides from musculoskeletal pain but also for its holistic approach to treatment. Treatment at Total Spine Health and Injury Center is a step above the rest, thanks to state-of-the-art digital x-ray, top-quality massage therapy, rehab recommendations, and specific chiropractic adjustments that are tailored to each individual's needs.
Where other clinics continually add unnecessary therapies, the approach at Total Spine is to be the best and most effective in the application of the art and science of chiropractic. The mission at our Maple Grove, MN office is to use the minimal amount of treatment needed to produce the greatest level of results and healing. If you're looking for a chiropractor who is devoted to restoring your health and improving your quality of life, visit Total Spine Health and Injury Center.
How Does Chiropractic Work?
Chiropractic care is a popular treatment option for people throughout Maple Grove, MN. Chiropractors work by using adjustments to help correct the alignment of the spine. There are several types of chiropractic adjustments, but at their core, all of them involve the removal of spinal misalignment through the use of specific pressure or a light thrust.
Why Do Chiropractors Focus on Spinal Alignment?
The spine is a series of bones that connect the skull to the pelvis. The spinal cord emerges from between these two bones through the spinal nerves as a means to communicate and coordinate with the rest of the body. When your spine is in alignment, this means that the vertebrae are in their correct place, they are moving properly and they are functioning optimally. Optimal spinal and nervous system function are some of the main contributors to overall health and well-being. Since these nervous system structures are responsible for coordinating the self-healing and self-regulating principles of the body, the health of these components is vital.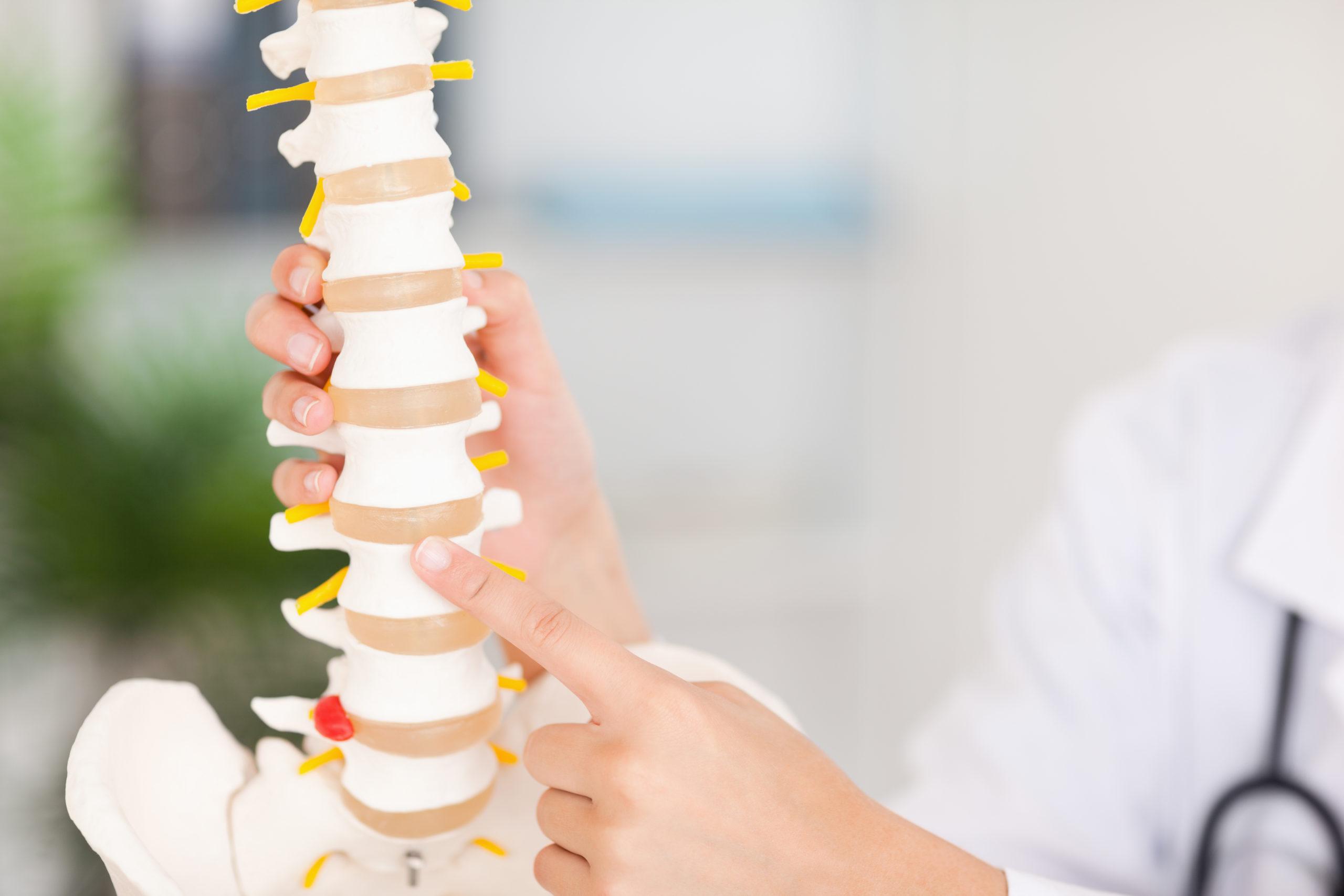 Origins of Chiropractic Treatment
The Greek terms cheir (meaning 'hand') and praktos (meaning 'done') are combined to form the term chiropractic. Though manual healing methods can be traced back to ancient times, the chiropractic profession's roots began in the late 19th century.
The first chiropractic adjustment was given in 1895 by Daniel David Palmer. In 1897, he founded the first chiropractic school in Davenport, Iowa. Palmer and others worked to enhance chiropractic manual adjusting processes as well as investigate the effects of manual manipulation on discomfort and functionality. Spinal manipulation remains at the core of chiropractic treatment, with a focus on patient care in a comprehensive way that does not include medication or surgery.
What is the Difference Between the Best Chiropractors in Minnesota and Other Forms of Healthcare?
There can be a lot of confusion surrounding chiropractic treatment. Is it simply chiropractors "popping" or "cracking" people's spines? The answer is actually a bit more complex. Chiropractic is a holistic approach to health and wellness that focuses on the whole body and an individual's ability to express health at their full potential. At its core, chiropractic is about restoring balance and function to the spine by removing misalignments that can hinder our body's ability to communicate effectively and perform optimally.
Some of the benefits of improved spinal alignment are decreased back pain, decreased neck pain, improved injury recovery after an auto accident, decreased headaches, increased range of motion, increased mobility and flexibility, improved immune system function, and improved cognitive function.
Chiropractic principles focus on the body's inherent ability to heal on its own without the use of drugs, surgeries, or more invasive procedures. This makes chiropractic care a unique approach to health that can offer benefits that other forms of health care simply cannot.
What Type of Adjustments Does Dr. Brent Tieri Specialize In?
Chiropractic care is a great way to relieve pain and improve your overall health. Our top chiropractors specialize in treating neck pain, back pain, sciatica, vertigo, migraines, shoulder pain, headaches, whiplash injuries, and more. His effective treatment approach includes a variety of adjustment techniques including Gonstead, Diversified, Thompson Drop, and Activator.
In addition to pain relief, Dr. Brent Tieri also focuses on wellness care and prevention. With treatment options ranging from the relief of acute pain to long-term healing, to optimal health and wellness, we'll create a treatment plan that aligns with your needs and goals. With a doctorate in chiropractic from Northwestern Health Sciences University and over 12 years of experience treating clients across Minnesota, Total Spine Health and Injury Center is your best bet for quality chiropractic care.
How to Find the Best Chiropractors in Minnesota
Chiropractors can be a great resource for health care. Not only can they treat conditions related to the spine, but they can also help with a variety of health issues that go beyond pain relief. You can find the best chiropractors in Minnesota by doing a little research or by visiting a chiropractor that is highly recommended. Here are our top tips for finding a top chiropractic office.
Online Reviews: Google has become the go-to place for information and local businesses are no exception. Type in a search for "best chiropractors in Minnesota" and see what places show up and what type of reviews satisfied or unsatisfied customers are leaving.
Referral: Ask a friend or family member for a recommendation. It's common that some of the people closest to us have had excellent care at one of the top chiropractors in the Twin Cities including Maple Grove and Plymouth, MN.
Ask Your Doctor: Medical doctors are more commonly referring to chiropractors for relief from musculoskeletal pain that results from sports injuries, work injuries, and auto injuries.
Why Total Spine Health & Injury Center is One of the Best Chiropractors in Minnesota?
When it comes to chiropractic care, Total Spine Health & Injury Center is a top choice in Minnesota. Our staff is highly experienced and skilled in treating injuries and being a partner in your health journey. We focus on the most effective treatment methods to get you better quickly and provide treatment options for long-term correction rather than simply short-term pain relief.
Our wellness center team is dedicated to providing our patients with the best possible care available. We specialize in the treatment of cervical, lumbar, thoracic, and sacroiliac conditions, making us the perfect chiropractor for those seeking comprehensive care.
If you're looking for the best chiropractor in Minnesota, Total Spine Health & Injury Center is the right place for you! Contact us today to schedule your first visit, and experience the difference Total Spine Health & Injury Center can make in your health and wellness.