Work Injury Treatment in Maple Grove, MN
Work injury treatment in Maple Grove, MN. Have you been injured at work? Are you suffering from chronic pain or other symptoms? Do you need to recover but are worried about surgery or prescription drugs? Chiropractic care may be your answer.
In addition to the pain and discomfort a work injury causes, it also limits your ability to provide for your Maple Grove, MN family. Chiropractic care has been demonstrated to be an effective work injury treatment for employers who are dealing with a variety of injuries affecting any body part, not just back pain. At Total Spine Health & Injury Center, we take a holistic view of your health to ensure that you can both return to work and stay there. For safe and successful work injury treatment in Maple Grove, MN, call Total Spine today at (763) 568-7869 or tell us how we can help you online.
What Does A Work Injury Treatment Chiropractor In Maple Grove, MN Treat?
Typically, work injuries fall into one of four categories:
Experienced chiropractors are capable of treating work injuries not just affecting the back and spine, but soft tissue and brain injuries, and anything else that affects the muscles and nervous system. If a brain injury leads you to have chronic migraines, chiropractic care can also offer significant headache relief.
Work injuries we frequently treat in Maple Grove, MN include:
What Can a Chiropractor Do For My Work Injuries in Maple Grove, MN?
How we treat your injuries in Maple Grove, MN will be based on the nature of your injury, realities of your job and lifestyle, your medical history. We'll go over the events surrounding your injury, or if you don't know what's causing your symptoms, work with you to find out the root problem. After we get to know you, we'll perform a physical examination, and conduct what X-rays or motion study analysis we think would be beneficial. Then, we'll determine how to best treat your injuries. Chiropractic care for workplace injuries typically consists of chiropractic adjustments, also referred to as spinal manipulation, and massage therapy.
Spinal adjustments are carried out by a variety of chiropractic techniques that include quick and targeted thrusts to certain areas. Contrary to general belief, chiropractors rarely "push joints back in place." Work injuries restrict movement of vertebrae and joints, and these thrusts release tensions interfering with how the body works. Spinal manipulations help patients reach optimal functionality and help your body function harmoniously with itself, and pain is relieved through freeing up your nervous system.
Massage therapy can treat an injury by smoothing out soft tissue and encourage the breakdown of scar tissue covering the the affected muscles. One of the oldest forms of alternative medicine in the world, massage therapy is proven to relieve anxiety, increase circulation, in addition to innumerable other benefits.
At Total Spine, we'll come up with a treatment plan that takes your overall health into account. We'll provide exercise, nutrition, and other advice to help your work injury treatment in Maple Grove, MN go as smoothly as it can and improve your health in the future.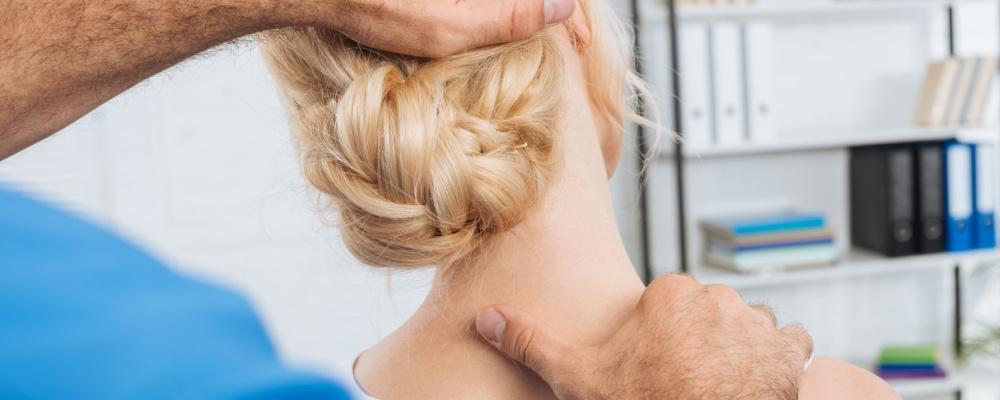 Maple Grove, MN Chiropractor: More Than Just Work Injury Treatment
Chiropractic care offers innumerable benefits that are not only effective for work injury treatment, but improve how you feel everyday. With our Maple Grove, MN chiropractors, you'll enjoy:
---
---
Is Chiropractic Care a Better Work Injury Treatment Plan Than Other Options?
Based on a study in the Journal of Manipulative and Physiological Therapeutics, workers were able to return to work more quickly when treated by a doctor of chiropractic than when treated by a medical doctor or osteopathic doctor. According to the American Chiropractic Association, people with back injuries whose first point of contact is a medical doctor have a 42.7% chance of having surgery, compared to 1.5% for people who first see a chiropractor. Chiropractic care also decreases the need of opioids and prescription drugs.
Chiropractic can't heal every single injury. We can't make fractures suddenly come back together, and you'll need physical therapy to rebuild and retrain atrophied muscles. But for the majority of work injuries and symptoms, chiropractic care works because it focuses on the underlying issue instead of just masking symptoms.
How Do I Pay For My Work Injury Treatment in Maple Grove, MN
Under Minnesota Statute 176.135, employers are legally obligated to provide medical benefits to employees who get hurt on the job and chiropractic visits are covered under workers' compensation. They also need to cover travel costs (gas miles, Uber or Lyft, public transportation, etc...), costs of obtaining medical records, and other out-of-pocket expenses.
Usually, workers in Minnesota are allowed to choose the healthcare provider they want. To discover why you should choose our team for your work injury treatment in Maple Grove, MN, check out our 5-Star reviews on Google, our patient testimonials, or read why we think we're among the best chiropractors in Minnesota.
Other conditions and injuries we treat in Maple Grove, MN include: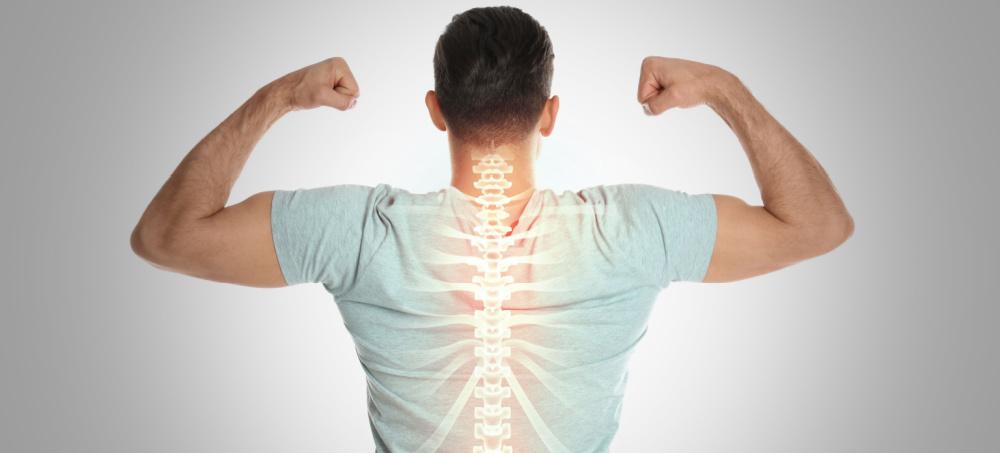 Trust in Total Spine For Your Work Injury Treatment in Maple Grove, MN
Our objectives are simple: provide safe pain relief, boost your total wellness, and help our Maple Grove, MN friends and family learn the countless benefits of chiropractic can have for our health and wellness. Call Total Spine today at (763) 568-7869 or schedule an appointment for your work injury treatment in Maple Grove, MN.